The Ultimate Guide to the iPhone 12 Mini: Everything You Need to Know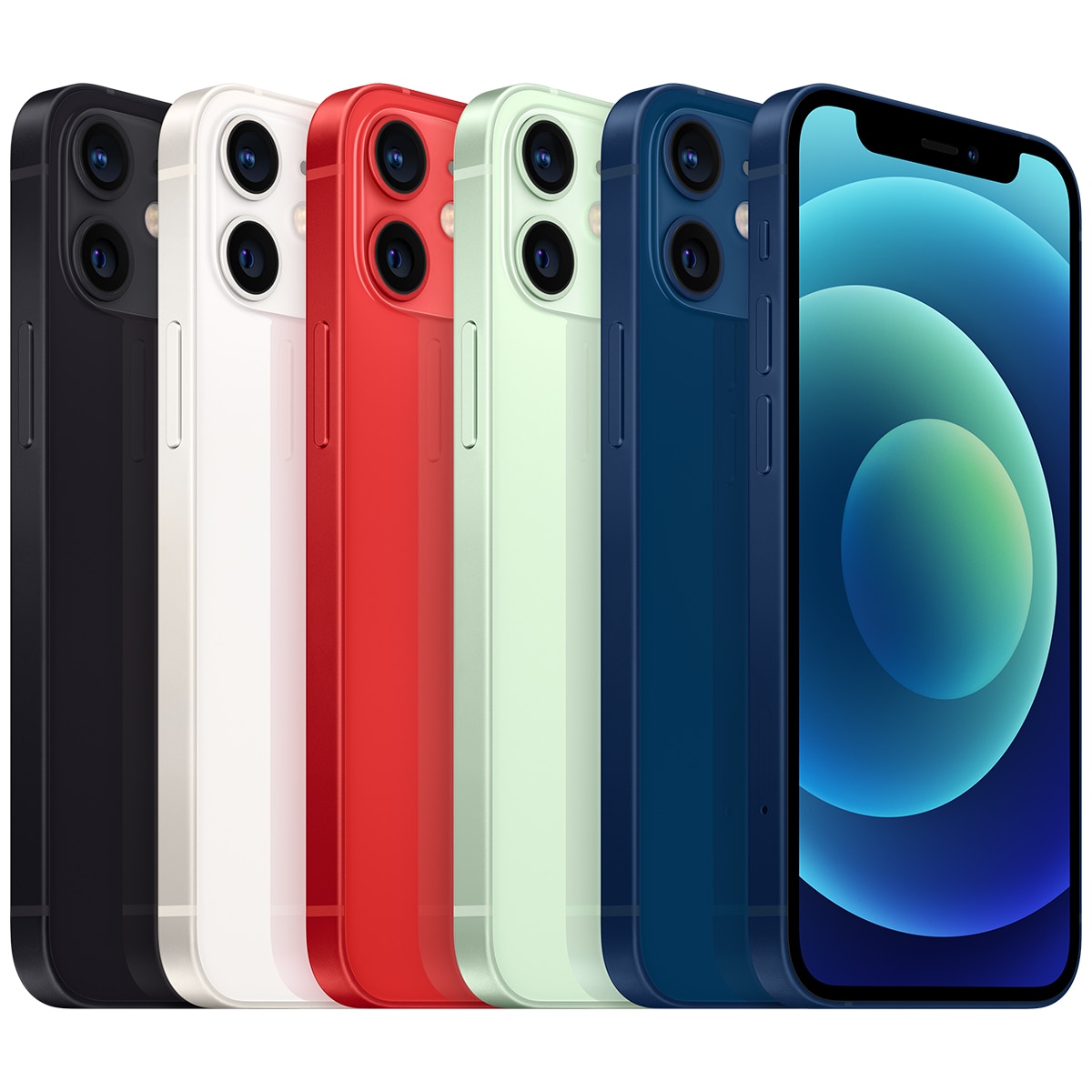 The iPhone 12 Mini has taken the world by storm since its release, capturing the hearts of tech enthusiasts and iPhone lovers alike. This compact powerhouse boasts incredible features and performance, packed into a smaller form factor that fits comfortably in your hand. In this comprehensive guide, we will explore everything you need to know about the iPhone 12 Mini, from its design and specifications to its impressive camera capabilities and software enhancements.
Design and Display
The iPhone 12 Mini sets a new standard for compact smartphones with its stunning design and beautiful display. Apple has crafted this device with precision, combining premium materials and advanced engineering. The aerospace-grade aluminum edges and durable glass front and back provide a sleek and sophisticated look, while maintaining durability.
The Super Retina XDR display on the iPhone 12 Mini offers an immersive viewing experience. With its edge-to-edge design and Ceramic Shield front cover, which is tougher than any smartphone glass, the display is protected from accidental drops and scratches. The 5.4-inch OLED screen delivers vibrant colors, deep blacks, and impressive brightness levels, making it a joy to use for browsing, streaming, and gaming.
Compact Size and Ergonomics
One of the standout features of the iPhone 12 Mini is its compact size, making it perfect for one-handed use. With its smaller dimensions and lightweight build, it comfortably fits in your pocket or purse without sacrificing screen real estate. The flat-edged design offers a comfortable grip, allowing you to navigate the device effortlessly with one hand.
Color Options
The iPhone 12 Mini comes in a range of stunning color options to suit your personal style. From the classic Black and White to the vibrant Green and (PRODUCT)RED, there is a color choice for everyone. The colors are achieved through a sophisticated seven-layer process that ensures a rich and deep hue, while maintaining the durability of the glass.
Water and Dust Resistance
With an IP68 rating, the iPhone 12 Mini is water and dust resistant. It can withstand being submerged in water up to 6 meters for up to 30 minutes, making it perfect for capturing photos and videos at the poolside or in the rain. The device is also sealed to protect against dust, ensuring its longevity and reliability.
Performance and Battery Life
The iPhone 12 Mini is powered by Apple's latest A14 Bionic chip, delivering exceptional performance and efficiency. With its 6-core CPU and 4-core GPU, this chip is designed to handle even the most demanding tasks with ease. Whether you're gaming, editing videos, or running multiple apps simultaneously, the iPhone 12 Mini delivers a smooth and lag-free experience.
The A14 Bionic chip also incorporates a 16-core Neural Engine, enabling advanced machine learning capabilities. This enhances the device's performance in areas such as photography, augmented reality, and voice recognition. The Neural Engine works seamlessly with the camera system to optimize image processing and deliver stunning results.
Battery Life and Efficiency
Despite its smaller size, the iPhone 12 Mini doesn't compromise on battery life. Apple has optimized the device to ensure maximum efficiency, allowing it to last all day on a single charge. The combination of the A14 Bionic chip, iOS optimizations, and the OLED display's power-saving capabilities contribute to the device's impressive battery performance.
Additionally, the iPhone 12 Mini supports fast charging, allowing you to quickly top up your battery when needed. With a compatible 20W charger, you can charge up to 50% in just 30 minutes. It also supports wireless charging, making it convenient to charge your device without the need for cables.
Camera Capabilities
The camera system on the iPhone 12 Mini is truly remarkable, offering a versatile and powerful photography experience. The dual-camera setup consists of a 12MP wide lens and a 12MP ultra-wide lens, both capable of capturing stunning details and vibrant colors.
Advanced Photography Features
With Night mode, the iPhone 12 Mini excels at low-light photography. It intelligently detects dimly lit scenes and automatically adjusts the exposure to capture more light, resulting in brighter and sharper images. This feature works in both the wide and ultra-wide lenses, ensuring you can capture stunning night-time shots no matter the subject.
Deep Fusion technology takes your photos to the next level by analyzing multiple exposures to bring out fine details, textures, and tones. This feature is particularly useful in challenging lighting conditions, delivering exceptional image quality with reduced noise.
Portrait Mode and Smart HDR
Portrait mode on the iPhone 12 Mini allows you to capture professional-looking photos with stunning bokeh effects. With the advanced depth-sensing capabilities of the camera system, you can create beautiful portraits that highlight your subject and blur the background. The device also offers Portrait Lighting options, allowing you to add studio-quality lighting effects to your photos.
Smart HDR enhances your photos by capturing multiple exposures and intelligently combining them to create an image with optimal dynamic range. This ensures that both the highlights and shadows are well-balanced, resulting in stunning details and accurate colors.
Video Recording and Dolby Vision
The iPhone 12 Mini is a powerful tool for capturing high-quality videos. It supports 4K Dolby Vision HDR recording, allowing you to create cinema-grade videos with impressive dynamic range and stunning details. You can edit and playback Dolby Vision videos directly on your device, immersing yourself in a truly cinematic experience.
With its advanced video stabilization capabilities, the iPhone 12 Mini ensures smooth and steady footage even when you're on the move. Whether you're recording a family vacation or a fast-paced action scene, your videos will be sharp and steady.
5G Connectivity
The iPhone 12 Mini brings the future of connectivity with its support for 5G networks. 5G provides faster download and upload speeds, lower latency, and more reliable connections compared to previous generations. This means you can enjoy seamless streaming, faster downloads, and smoother online gaming experiences.
Benefits of 5G
5G opens up a world of possibilities, allowing for more immersive augmented reality experiences, seamless cloud gaming, and enhanced video streaming quality. The increased bandwidth and reduced latency of 5G make tasks such as video conferencing and remote collaboration smoother and more efficient.
Network Compatibility
The iPhone 12 Mini supports both Sub-6 GHz and mmWave 5G, ensuring compatibility with a wide range of networks worldwide. Sub-6 GHz offers broad coverage and reliable speeds, while mmWave delivers ultra-fast speeds in select areas. This ensures that you can experience the benefits of 5G no matter where you are.
iOS 14 Features
The iPhone 12 Mini comes preloaded with iOS 14, Apple's latest operating system. iOS 14 introduces a range of new features and enhancements that take your iPhone experience to the next level. From a redesigned home screen to powerful privacy features, iOS 14 offers a seamless and intuitive user experience.
Redesigned Home Screen and Widgets
iOS 14 revolutionizes the home screen with the introduction of widgets. You can now customize your home screen with widgets of different sizes, providing at-a-glance information and quick access to your favorite apps. This allows for a more personalized and efficient user experience.
The App Library organizes your apps automatically into categories, making it easier to find and access your apps. It intelligently suggests relevant apps based on your usage patterns, ensuring you can find what you need when you need it.
App Clips and Compact UI
App Clips allow you to use a small part of an app without the need to download the full app. This is particularly useful for quickly accessing specific features or services without cluttering your device with unnecessary apps. App Clips can be launched from QR codes, NFC tags, or links, providing a seamless and convenient experience.
iOS 14 also introduces a more compact user interface, reducing the size of incoming calls, Siri, and FaceTime notifications. This ensures that you can continue using your device without interruptions, allowing for a more immersive and focused experience.
Privacy and Security
Apple has always prioritized user privacy and security, and the iPhone 12 Mini continues this tradition. With advanced security features and built-in privacy measures, you can trust that your data is protected.
Face ID and Biometric Authentication
The iPhone 12 Mini features Face ID, Apple's facial recognition technology. With Face ID, your face becomes your password, offering a secure and convenient way to unlock your device and authenticate transactions. The TrueDepth camera system analyzes the unique features of your face, ensuring that only you can access your device.
Encrypted Messaging and Data Protection
iMessage, Apple's messaging app, ensures that your conversations are encrypted end-to-end, protecting your messages, photos, and videos from unauthorized access. This means that only the intended recipient can read your messages, providing peace of mind when communicating with friends and family.
The iPhone 12 Mini also utilizes hardware and software encryption to protect your data. This ensures that your personal information, such as passwords and credit card details, remains secure even if your device falls into thewrong hands. Additionally, the device offers the option to enable two-factor authentication, adding an extra layer of security to your accounts and data.
App Permissions and Location Services
With iOS 14, Apple has introduced more transparency and control over app permissions. Now, when an app requests access to your microphone, camera, or other sensitive data, you will receive a prompt asking for your permission. You can choose to grant or deny access, giving you greater control over your privacy.
Location services on the iPhone 12 Mini also offer improved privacy features. You can now choose to share your approximate location instead of your precise location with apps, ensuring that your exact whereabouts are not disclosed unless necessary.
Accessories and Compatibility
The iPhone 12 Mini is compatible with a range of accessories that enhance your user experience. From chargers to cases, Apple has designed a variety of accessories specifically for the iPhone 12 Mini.
MagSafe Accessories
The introduction of MagSafe technology brings a new level of convenience and versatility to the iPhone 12 Mini. MagSafe accessories, such as chargers and cases, magnetically attach to the back of the device, ensuring a secure connection. This makes it effortless to charge your device wirelessly or attach accessories without the need for cables or complicated setups.
Wireless Charging
With the iPhone 12 Mini, you can enjoy the convenience of wireless charging. The device is compatible with Qi-certified chargers, allowing you to simply place your device on a charging pad to replenish its battery. This eliminates the need for cables and provides a clutter-free charging experience.
Compatibility with Existing Accessories
The iPhone 12 Mini maintains compatibility with existing accessories through its Lightning connector. Whether it's your favorite pair of headphones, a car charger, or a speaker system, you can continue to use your existing accessories without the need for adapters or additional purchases.
Comparison with Other iPhones
When considering the iPhone 12 Mini, it's essential to compare it with other models in the iPhone 12 lineup, as well as previous generations. Each device offers its unique set of features, advantages, and price points, allowing you to choose the one that best suits your needs.
iPhone 12 Mini vs. iPhone 12
The iPhone 12 Mini shares many similarities with the standard iPhone 12. Both devices feature the same A14 Bionic chip, stunning Super Retina XDR display, and advanced camera system. The main difference lies in the size and form factor. If you prefer a more compact device that fits comfortably in your hand and pocket, the iPhone 12 Mini is the ideal choice.
iPhone 12 Mini vs. iPhone 12 Pro
The iPhone 12 Pro offers additional features and enhancements compared to the iPhone 12 Mini. The Pro models boast a triple-camera system with LiDAR scanner, which enables advanced augmented reality experiences and improved low-light photography. If photography and AR capabilities are essential to you, the iPhone 12 Pro may be the better option.
Upgrade from Previous iPhone Generations
If you're currently using an older iPhone model, such as the iPhone SE or iPhone 8, the iPhone 12 Mini offers a significant upgrade in terms of performance, display quality, camera capabilities, and overall user experience. The compact size of the iPhone 12 Mini also provides a refreshing change, making it a worthy upgrade for those seeking a more portable device.
Tips and Tricks
Unlock the full potential of your iPhone 12 Mini with these tips and tricks that will enhance your user experience and make your daily tasks more efficient.
Customizing the Home Screen
Take advantage of the new widgets and App Library features in iOS 14 to personalize your home screen. Organize your apps into custom app stacks, create themed home screens, and add widgets to display useful information at a glance.
Using Gestures
Master the various gestures available on the iPhone 12 Mini to navigate your device quickly. From swiping gestures to access the Control Center or Notification Center, to using the new Back Tap feature to perform custom actions, gestures can streamline your interactions and save you time.
Maximizing Battery Life
Extend the battery life of your iPhone 12 Mini by employing some power-saving techniques. Adjusting screen brightness, enabling Low Power Mode, and managing background app refresh can help you squeeze out more hours of usage from a single charge.
Exploring Accessibility Features
Discover the accessibility features available on the iPhone 12 Mini that can benefit all users. From VoiceOver for visually impaired individuals to AssistiveTouch for those with motor challenges, these features can make your device more inclusive and user-friendly.
Pricing and Availability
The iPhone 12 Mini is available at various price points, depending on the storage capacity and carrier offers. The base model starts with 64GB of storage, with options to upgrade to 128GB or 256GB for those needing more space for apps, photos, and videos.
Carrier Offers and Trade-In Programs
Many carriers offer promotions and discounts for purchasing the iPhone 12 Mini. From trade-in programs that allow you to exchange your current device for credit towards the new iPhone, to installment plans that spread out the cost over time, these offers can make owning the iPhone 12 Mini more affordable.
In conclusion, the iPhone 12 Mini is a remarkable device that packs powerful features into a compact and stylish design. From its stunning display and powerful performance to its advanced camera capabilities and 5G connectivity, the iPhone 12 Mini offers an exceptional user experience. Whether you're an Apple enthusiast or new to the iPhone ecosystem, the iPhone 12 Mini is a worthy investment that brings the power of the iPhone 12 to your fingertips.