The Ultimate Guide to the iPhone 12 Pro: Features, Specifications, and More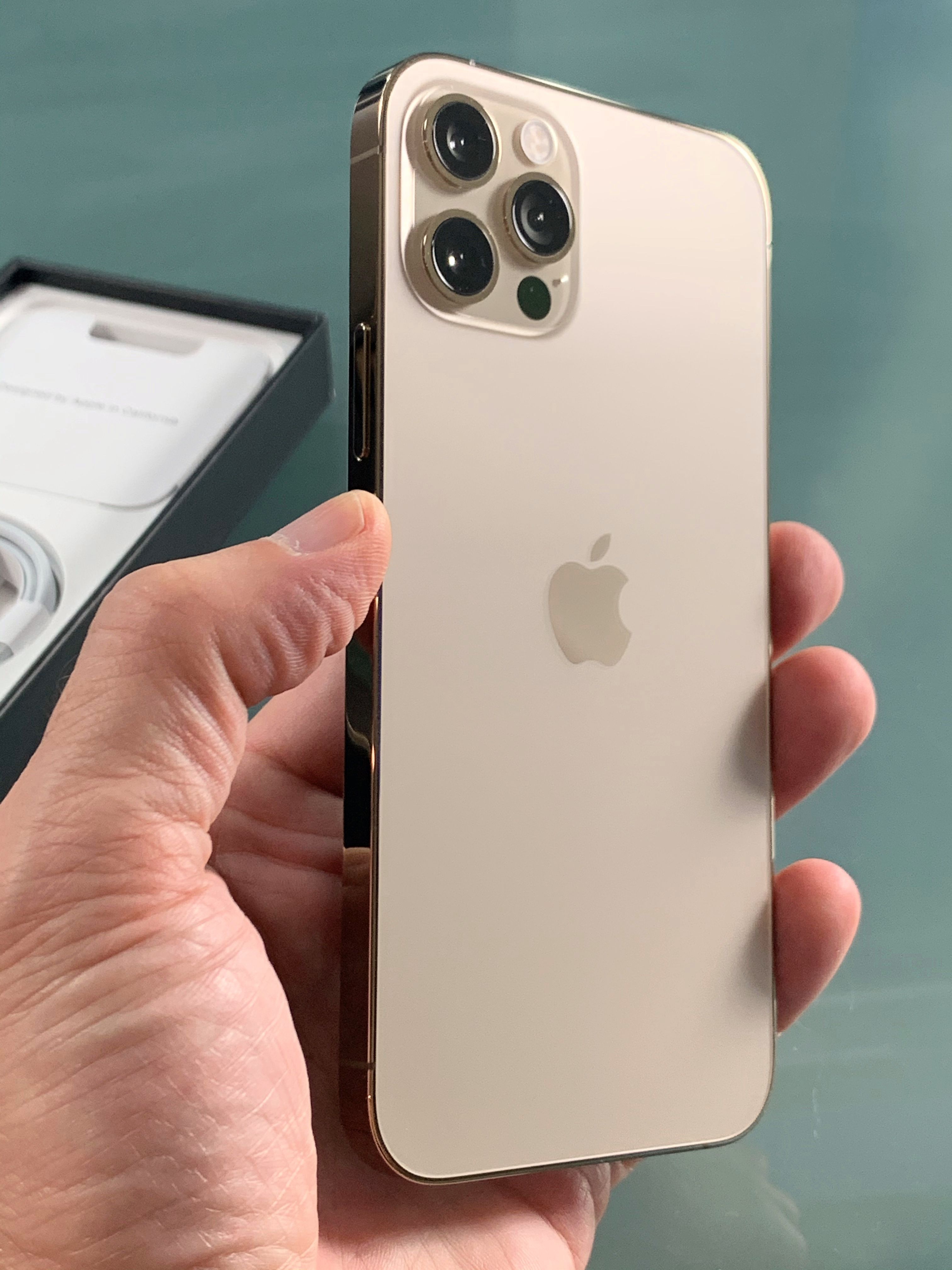 Are you eagerly awaiting the latest addition to the Apple family? Look no further, as we bring you an in-depth analysis of the highly anticipated iPhone 12 Pro. Packed with groundbreaking features and cutting-edge technology, this device is set to revolutionize the smartphone industry. In this comprehensive guide, we will delve into every aspect of the iPhone 12 Pro, from its design to its camera capabilities, ensuring you have all the information you need before making a purchase.
First and foremost, let's talk about the design. The iPhone 12 Pro boasts a sleek and sophisticated aesthetic, with a stainless steel frame and a ceramic shield front cover for enhanced durability. Its 6.1-inch Super Retina XDR display offers an immersive visual experience, perfect for gaming, streaming, and browsing. But it doesn't stop there – this device is also equipped with Apple's most powerful chip to date, the A14 Bionic, ensuring lightning-fast performance and seamless multitasking.
Display and Performance
When it comes to the iPhone 12 Pro's display, prepare to be amazed. The Super Retina XDR display offers a brilliant and vibrant visual experience, with true-to-life colors and exceptional contrast. Whether you're watching movies, playing games, or editing photos, the display's high resolution and HDR capabilities elevate your viewing experience to new heights. The 6.1-inch size strikes the perfect balance between portability and immersive content consumption, making it ideal for everyday use.
Super Retina XDR Display
The Super Retina XDR display on the iPhone 12 Pro utilizes cutting-edge OLED technology to deliver stunning picture quality. With a resolution of 2532 x 1170 pixels and a pixel density of 460 pixels per inch, every image and video is rendered with incredible clarity and detail. The display also supports HDR10 and Dolby Vision, allowing for a wider range of colors and improved contrast. Whether you're browsing your photo gallery or streaming the latest blockbuster, the Super Retina XDR display ensures a visually captivating experience.
A14 Bionic Chip
Under the hood, the iPhone 12 Pro is powered by Apple's most advanced chip to date – the A14 Bionic. This chip is built using a 5-nanometer process, making it faster and more efficient than ever before. With a 6-core CPU and a 4-core GPU, the A14 Bionic delivers unparalleled performance, whether you're running demanding apps or playing graphics-intensive games. The chip also includes a 16-core Neural Engine, which handles complex machine learning tasks with ease, enabling features such as Smart HDR 3 and Night mode.
Camera Capabilities
The iPhone 12 Pro takes mobile photography to a whole new level. Equipped with a triple-camera system, consisting of an ultra-wide, wide, and telephoto lens, this device offers incredible versatility and enables you to capture stunning photos and videos in any situation. Let's dive deeper into the camera capabilities of the iPhone 12 Pro.
Triple-Camera System
The iPhone 12 Pro features a 12-megapixel ultra-wide lens, a 12-megapixel wide lens, and a 12-megapixel telephoto lens. Each lens serves a specific purpose and allows you to capture a wide range of shots. The ultra-wide lens expands your field of view, making it perfect for capturing landscapes or group photos. The wide lens is the primary lens, offering excellent image quality and low-light performance. The telephoto lens enables 2x optical zoom, allowing you to get closer to your subject without sacrificing image quality.
Night mode and Deep Fusion
Low-light photography has never been better with the iPhone 12 Pro's Night mode and Deep Fusion technology. Night mode utilizes advanced software algorithms to capture stunning photos in low-light conditions. Whether you're taking a photo of a cityscape at night or capturing the stars in the sky, Night mode ensures bright, detailed, and noise-free images. Deep Fusion, on the other hand, combines multiple exposures to enhance texture and detail in medium to low-light situations. This technology is particularly useful for capturing intricate details in clothing or fine textures in landscapes.
ProRAW and ProRAW Editing
For professional photographers or enthusiasts who prefer more control over their images, the iPhone 12 Pro introduces ProRAW. This new format combines Apple's computational photography with the flexibility of RAW files, giving you greater control over the final image. ProRAW captures more data, including details in shadows and highlights, allowing for extensive post-processing. With the ProRAW editing capabilities directly in the Photos app, you can fine-tune your images, adjusting parameters such as exposure, white balance, and tone mapping. This level of control ensures unparalleled creative possibilities.
5G Connectivity
With the iPhone 12 Pro, Apple has embraced the future of connectivity by introducing 5G capabilities. 5G is the next generation of wireless technology, promising faster download and upload speeds, lower latency, and improved network reliability. Let's explore what 5G means for the iPhone 12 Pro and how it enhances your mobile experience.
What is 5G?
5G stands for the fifth generation of wireless technology. It is designed to provide faster and more reliable connections compared to its predecessor, 4G LTE. 5G operates on new frequency bands and utilizes advanced network architecture, enabling higher data transfer rates and reduced latency. This means you can download large files, stream high-definition content, and engage in real-time multiplayer gaming with minimal lag.
5G on the iPhone 12 Pro
The iPhone 12 Pro supports both sub-6GHz and mmWave 5G. Sub-6GHz 5G offers broader coverage and is suitable for most everyday use cases. It provides faster speeds compared to 4G LTE but not as fast as mmWave. On the other hand, mmWave 5G delivers blazing-fast speeds but has a shorter range and requires a more direct line of sight to the cell tower. The combination of these two 5G technologies ensures that you can enjoy the benefits of 5G connectivity in various locations.
Enhanced Browsing, Streaming, and Downloading
With 5G on the iPhone 12 Pro, your browsing, streaming, and downloading experiences are taken to new heights. Web pages load faster, allowing for seamless browsing and instant access to content. Streaming services deliver high-quality video without buffering, ensuring you can enjoy your favorite shows and movies in stunning detail. Downloading large files, such as apps or documents, is significantly quicker, saving you time and frustration.
Battery Life and Charging
The iPhone 12 Pro is equipped with an efficient battery that keeps up with your demanding lifestyle. Whether you're using your device for work or play, the iPhone 12 Pro's battery life ensures you stay connected throughout the day. Let's explore the battery life and charging options of this remarkable device.
Impressive Battery Life
The iPhone 12 Pro is designed to offer excellent battery life, thanks to its optimized hardware and software integration. With typical use, you can expect the iPhone 12 Pro to last all day on a single charge. This includes activities such as browsing the web, checking emails, using social media, and streaming content. Of course, battery life may vary depending on individual usage patterns and settings, but the iPhone 12 Pro is built to handle your daily tasks without constantly seeking a power outlet.
Wireless Charging and MagSafe
The iPhone 12 Pro introduces convenient wireless charging capabilities. With a compatible wireless charger, you can simply place your device on the charging pad and let it power up without the need for cables. The iPhone 12 Pro also supports MagSafe, a new ecosystem of accessories that attach magnetically to the back of the device. MagSafe chargers offer faster wireless charging speeds, ensuring you can quickly top up your device when needed. Additionally, MagSafe accessories such as cases, wallets, and car mounts provide a seamless and secure attachment, enhancing your overall iPhone 12 Pro experience.
iOS 14 and Software Features
As with any new iPhone, the iPhone 12 Pro comes preloaded with the latest version of Apple's operating system – iOS 14. This update introduces a range of new features and enhancements that improve usability, productivity, and customization. Let's explore some of the standout software features of the iPhone 12 Pro.
Widgets and App Library
iOS 14 introduces customizable widgets that allow you to personalize your home screen. Widgets provide at-a-glance information, such as weather updates, calendar events, and news headlines, without the need to open specific apps. You can choose from different sizes and arrange them on your home screen to create a unique layout. iOS 14 also introduces the App Library, which automatically organizes your apps into categories and provides a convenient way to access them. With these new features, you have greater control over how you interact with your iPhone 12 Pro.
Enhanced Privacy Settings
Privacy is a top priority for Apple, and iOS 14 introduces new privacy features to give you more control over your data. You now have the option to grant apps one-time access to your location, microphone, and camera, ensuring they can only collect data when necessary. Additionally, App Store product pagesnow provide detailed information about how apps collect and use your data, giving you more transparency and control over your privacy. With iOS 14, you can also choose to share only approximate location information with apps, further protecting your privacy while still allowing for location-based functionality.
Translate App
iOS 14 introduces the Translate app, which allows for real-time translation between languages. This powerful tool can help you communicate with others around the world, even if you don't speak the same language. The Translate app supports conversation mode, allowing you to have back-and-forth conversations with automatic translation. It also works offline, ensuring you can use it in areas with limited internet connectivity.
Siri Improvements
Siri, Apple's virtual assistant, has also received enhancements in iOS 14. Siri now features a compact design that no longer takes up the entire screen when activated. This allows you to continue what you were doing while interacting with Siri. Siri can also send audio messages and share your estimated time of arrival (ETA) with contacts, making it even more versatile and useful in everyday scenarios.
App Clips
App Clips are a new feature in iOS 14 that allow you to quickly access specific parts of an app without downloading the full app. For example, if you're in a coffee shop and want to make a quick payment using their app, you can simply scan a QR code or tap an NFC tag to launch the relevant App Clip. This saves storage space on your device while still providing the functionality you need in the moment.
Storage Options and Pricing
The iPhone 12 Pro offers different storage options to cater to your needs, ensuring you have enough space to store your apps, photos, videos, and documents. Let's explore the storage options available and the pricing for each variant.
Storage Options
The iPhone 12 Pro is available in three storage capacities: 128GB, 256GB, and 512GB. The 128GB option provides ample space for most users, allowing you to store a substantial number of photos, videos, and apps. If you require more storage for extensive media libraries or professional use cases, the 256GB and 512GB options offer even greater capacity. With these options, you can choose the storage capacity that best suits your needs and budget.
Pricing
The pricing for the iPhone 12 Pro varies depending on the storage capacity you choose and your location. As with previous iPhone models, higher storage capacities come with a higher price tag. It's important to consider your storage needs and budget when selecting the iPhone 12 Pro variant that's right for you. Keep in mind that the iPhone 12 Pro's advanced features and capabilities make it a premium device, and the pricing reflects its cutting-edge technology and performance.
Design and Durability
The design of the iPhone 12 Pro combines elegance and durability, ensuring it not only looks stunning but can also withstand the rigors of everyday use. From its stainless steel frame to its ceramic shield front cover, let's explore the design and durability features of the iPhone 12 Pro.
Sleek and Sophisticated Design
The iPhone 12 Pro exudes a sense of sophistication with its sleek design. The stainless steel frame not only adds a premium touch but also provides structural integrity and durability. The glass back not only enhances wireless charging capabilities but also contributes to the device's overall aesthetic appeal. The iPhone 12 Pro is available in several stunning finishes, including Graphite, Silver, Gold, and Pacific Blue, allowing you to choose the color that best suits your style.
Ceramic Shield Front Cover
One of the standout features of the iPhone 12 Pro's design is the ceramic shield front cover. This innovative material, developed in collaboration with Corning, is tougher than any other smartphone glass. It offers four times better drop performance, reducing the chances of the display cracking upon impact. The ceramic shield front cover provides peace of mind, ensuring your device can withstand accidental drops and bumps.
Water and Dust Resistance
The iPhone 12 Pro is designed to withstand water and dust, thanks to its IP68 rating. This means it is water-resistant up to a depth of 6 meters for up to 30 minutes. So, whether you're caught in a rainstorm or accidentally drop your device in a pool, you can have confidence that the iPhone 12 Pro will continue to function without any issues. However, it's important to note that water and dust resistance are not permanent conditions and may diminish over time.
Face ID and Security
The iPhone 12 Pro features Face ID, Apple's advanced facial recognition technology that provides secure access to your device and protects your personal information. Let's explore how Face ID works and the additional security features available on the iPhone 12 Pro.
Face ID: Advanced Facial Recognition
Face ID uses the TrueDepth camera system, located within the notch at the top of the iPhone 12 Pro's display, to map and recognize your face with remarkable accuracy. It analyzes over 30,000 invisible dots to create a precise depth map of your face, ensuring only you can unlock your device. Face ID is incredibly secure, with a one-in-a-million chance of someone else being able to unlock your iPhone using their face. It also adapts to changes in your appearance, such as facial hair or wearing glasses, ensuring consistent and reliable authentication.
Additional Security Features
In addition to Face ID, the iPhone 12 Pro offers several other security features to safeguard your personal information. These include a secure enclave, which stores and encrypts your biometric data, ensuring it remains protected. The iPhone 12 Pro also utilizes advanced encryption techniques to secure your data both at rest and in transit. With these robust security measures in place, you can trust that your personal information is safe and secure on the iPhone 12 Pro.
Comparison with Other iPhone Models
If you're considering upgrading to the iPhone 12 Pro from a previous iPhone model, it's important to understand the key differences and improvements. Let's compare the iPhone 12 Pro with other iPhone models to help you make an informed decision.
iPhone 12 Pro vs. iPhone 12
The iPhone 12 Pro shares many similarities with the standard iPhone 12, including the A14 Bionic chip, 5G capabilities, and the Super Retina XDR display. However, there are some notable differences between the two models. The iPhone 12 Pro features a stainless steel frame compared to the aluminum frame on the iPhone 12, giving it a more premium feel. Additionally, the iPhone 12 Pro has a triple-camera system with additional photography features, such as Night mode portraits and ProRAW support. If you prioritize advanced camera capabilities and a more luxurious design, the iPhone 12 Pro may be the better choice for you.
iPhone 12 Pro vs. iPhone 12 Pro Max
The iPhone 12 Pro Max is the larger variant of the iPhone 12 Pro, offering a 6.7-inch display compared to the 6.1-inch display on the iPhone 12 Pro. The Pro Max also has a slightly larger battery, which may result in slightly longer battery life. Additionally, the Pro Max features sensor-shift optical image stabilization, which provides even better image stabilization for photos and videos. If you prefer a larger display and enhanced stabilization capabilities, the iPhone 12 Pro Max may be the ideal option for you.
Accessories and Add-Ons
Enhance your iPhone 12 Pro experience with a range of accessories and add-ons designed to complement its features and functionality. From cases and screen protectors to MagSafe chargers and innovative gadgets, let's explore the best options available.
MagSafe Accessories
MagSafe is a new ecosystem of accessories specifically designed for the iPhone 12 Pro. MagSafe accessories attach magnetically to the back of the device, ensuring a secure and effortless connection. One of the standout MagSafe accessories is the MagSafe charger, which offers faster wireless charging compared to traditional wireless chargers. Other MagSafe accessories include cases, wallets, and car mounts, each offering unique functionality and convenience.
Protective Cases and Screen Protectors
To keep your iPhone 12 Pro safe from scratches, drops, and everyday wear and tear, consider investing in a protective case and a high-quality screen protector. There are various options available, including rugged cases for maximum protection, slim cases for a minimalist look, and clear cases to showcase the device's design. Additionally, tempered glass screen protectors provide an extra layer of defense against scratches and impacts, ensuring your display remains pristine.
Wireless Earphones and Audio Accessories
If you enjoy listening to music or podcasts on the go, wireless earphones are a must-have accessory. Apple's AirPods Pro provide a seamless and immersive audio experience, thanks to their active noise cancellation and customizable fit. Other wireless earphones from reputable brands offer similar features and performance. Additionally, you can consider Bluetooth speakers or wireless headphones for a more immersive audio experience when watching movies or playing games on your iPhone 12 Pro.
Photography Accessories
The iPhone 12 Pro's advanced camera capabilities open up a world of creative possibilities. To further enhance your photography experience, consider investing in photography accessories such as tripods, lenses, and lighting equipment. Tripods provide stability foryour shots, allowing you to capture sharp and steady photos or videos. External lenses, such as wide-angle or telephoto lenses, can expand your creative options and help you achieve different perspectives. Lighting equipment, such as portable LED lights or smartphone ring lights, can enhance the lighting conditions and make your photos even more stunning.
Power Banks and Portable Chargers
For those who are frequently on the go and need to ensure their iPhone 12 Pro remains powered throughout the day, power banks and portable chargers are essential accessories. These devices allow you to recharge your iPhone on the fly, providing an extra boost of power when you need it most. Look for power banks with high-capacity batteries and fast charging capabilities to ensure you have a reliable and efficient charging solution.
Car Mounts and Holders
If you often use your iPhone 12 Pro for navigation or hands-free calling while driving, a car mount or holder is a practical accessory to consider. Car mounts securely attach your device to your car's dashboard or windshield, keeping it within your line of sight and easily accessible. Some car mounts also offer wireless charging capabilities, eliminating the need for cables while on the road.
Smart Home Integration
The iPhone 12 Pro can seamlessly integrate with various smart home devices, allowing you to control your home's lighting, temperature, security, and more, all from your smartphone. Consider investing in smart home accessories such as smart light bulbs, smart thermostats, or smart security cameras to create a connected and convenient living space. With the iPhone 12 Pro as your control hub, you can easily manage and automate your smart home devices with just a few taps.
In conclusion, the iPhone 12 Pro is a remarkable device that offers a plethora of features and cutting-edge technology. From its stunning display and powerful performance to its exceptional camera capabilities and 5G connectivity, this smartphone is truly a game-changer. The combination of a sleek design, durable construction, and advanced security features ensures that the iPhone 12 Pro is not only a powerful tool but also a stylish accessory. Whether you're a photography enthusiast, a power user, or simply enjoy the latest gadgets, the iPhone 12 Pro is sure to exceed your expectations. So, get ready to embark on an extraordinary mobile experience like no other with the iPhone 12 Pro.